Home Elevator Service
Home Elevator
for New Heights of Mobility

DAY Elevator & Lift, a professional dealer in commercial and residential elevators, offers custom home elevator service to enhance your mobility, eliminating any difficulty in accessing the different floors of your home. We have more than 8 decades of extensive experience in the accessibility industry. Currently, we serve customers in the Tri-State area of New York, Connecticut, and New Jersey. We offer several superior service solutions for the ThyssenKrupp Access, Federal, and Savaria home elevators that we deliver.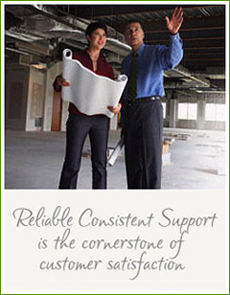 Competence and Professionalism at Every Step
We cater to the requirements of both the disabled and those wanting to brighten their multi-storied home with a touch of luxury. Do away with the need to move multiple times between floors to get yourself, your kids, groceries, furniture, or laundry, from one room to another! DAY's competent home elevator services include:
Identification of products to meet your particular needs and goals
Installation
Service and maintenance including 24 hour on-call service
Continuing customer support
Ours being a professional elevator company, you can expect professionalism in our repair and maintenance offerings. Our service technicians are certified and factory trained. They are committed to ensuring the long life of the elevator equipment. We schedule periodic check-ups to keep the elevator at its peak performance always.
Contact Us for a Complimentary Consultation
To take advantage of a complimentary consultation for our home elevator service, just complete and send us the form for a Free Consultation Request that is available on our website. If you have any service queries, feel free to contact one of us on 1-800-758-5438 or write to us at sales@dayelevator.com.
* For all home elevators purchased for medical necessity, please call us for special pricing on our home elevators used for medical necessity. We offer special rates on home elevators required for medical necessity.