Residential Elevator Service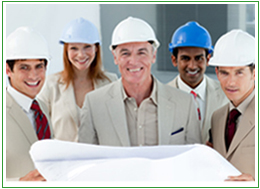 Residential elevators have to be kept in top working condition. DAY Elevator & Lift offers efficient residential elevator service to ensure you safe, smooth and uninterrupted access around your home. Our round-the-clock on-call service for residential elevators is available in Tri-State area of New York, New Jersey and Connecticut.
Comprehensive Suite of
Residential Elevator
Services

DAY's professional services for home elevators cover installation, maintenance, inspection, repair and testing.

Installation: Our team of factory-trained specialists helps you choose an elevator to suit the structural specifications of your home, installs it, and gets it working in the shortest possible time. Every care is taken to adhere to manufacturer specifications and safety standards.

Maintenance: DAY's competent technicians provide efficient maintenance, regular servicing and upgrades to ensure that your elevator works safely.

Inspections: Prompt inspection services minimize elevator downtime. Our annual/periodic inspections, code evaluations, audits, violation surveys, and reviews make sure that residential elevators work smoothly and keep to current code requirements.

Repair: We are on call 24x7. Our experienced technicians are well-equipped to provide emergency repair service for residential elevators. Though all the elevators we supply come with premium operating and safety features, breakdowns can occur. Whether the job involves replacing major parts, modernization or alteration, DAY's repair service team can handle it.

Testing: DAY witnesses/performs Category 1 and 5 tests for all models of home elevators and also takes care of mandatory filings with the Elevator Department Division.

Contact Us

Our goal is to ensure that home elevators work safely. DAY's services can extend the life of your equipment and maximize its value. Our home elevator service is available for all brands and models of elevators.

For details on our residential elevator service, call (800)758-5438 or send an email to sales@dayelevator.com.

* For all home elevators purchased for medical necessity, please call us for special pricing on our home elevators used for medical necessity. We offer special rates on home elevators required for medical necessity.