Elevator Repair Service
DAY Elevator & Lift, a leading distributors of accessibility devices in the United States, offers a full range of premium residential elevators for the indoors and outdoors. We help keep your elevator system working smoothly and in excellent working condition with our expert elevator repair and maintenance services.
Elevator Repair
for Optimal Performance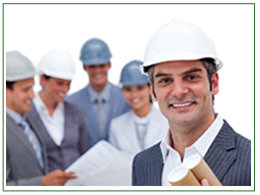 Our team of licensed and experienced technicians is focused on delivering comprehensive elevator repair service, inspection and timely maintenance solutions for all kinds of home elevators, whether geared, gearless or hydraulic. Their efficient services minimize equipment downtime and ensure that your elevator works smoothly and safely. Our services are also aimed at enhancing the life of your elevator.

Our committed team has the skills and expertise to undertake repair services for the innovative elevator systems of leading brands such as ThyssenKrupp Access, Savaria and Federal Elevator. They can identify the inconsistencies accurately and resolve even the most complex technical problems quickly.

Our technicians are available on call to offer the following support services for elevators for homes:
Replacement of defective components
Troubleshooting of complex working inconsistencies
General maintenance
Fixing operational errors
Well-timed inspection
Preventive maintenance
We also witness or perform Category 1 and 5 tests for all models of home elevators as well as take care of the necessary filings with the Elevator Department Division.
Get in Touch with Us
For more information about our elevator repair service, please call 1-800-758-5438 or send an email to sales@dayelevator.com. DAY's professional services are available in the Tri-State area of New York, New Jersey and Connecticut, and our wide clientele includes contractors, builders, architects and homeowners. If you wish to schedule a free consultation with us, please fill out the Consultation Request form.
* For all home elevators purchased for medical necessity, please call us for special pricing on our home elevators used for medical necessity. We offer special rates on home elevators required for medical necessity.