Home Elevators New Jersey
DAY Elevator & Lift is a reliable source for quality home elevator models in the New Jersey area. We are an established dealer providing fully featured mobility equipment from the world's leading manufacturers. For the past many years, we have been serving in all major locations of New Jersey including Passaic, Bergen, Morris, Essex, Hudson, Union, Somerset, Middlesex and Monmouth.
Our Collection of Quality
Home Elevators
DAY has innovative residential elevators ranging from counterweight hydraulic systems to compact models using environment-friendly, "gearless" motor technology. We have both outdoor and indoor home elevators. The versatile home elevator models for our clients in New Jersey include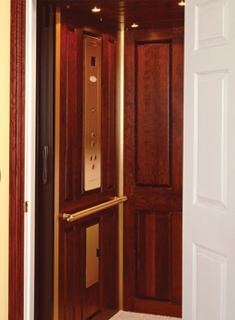 Safe and Reliable
We care about our customers. Our products and services echo high standards of safety and quality. The residential elevators we offer are incorporated with all essential safety features such as in-car phone, automatic cab lighting emergency alarms, emergency stop switch, and much more. They come with reliable manufacturer warranty.

Reliable Installation and Maintenance
We have the technical resources necessary for the maintenance of all kinds of elevators, whether bought from us or not. As a leading elevator company, DAY is backed by a team of certified technicians that provides elevator installation and repair services. We also arrange elevator inspections and perform Category 1 and 5 testing.
Contact Us
We are professional consultants for homeowners, builders and architects. Call 1-800-758-5438 or send an sales@dayelevator.com for information on the home elevators we offer in New Jersey. Our services are available throughout the Tri-State area of New York, New Jersey and Connecticut.
* For all home elevators purchased for medical necessity, please call us for special pricing on our home elevators used for medical necessity. We offer special rates on home elevators required for medical necessity.